Profile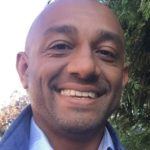 Ankish Patel
Curriculum Vitae
Education:

Amberleigh School – Manchester

William Hulme's Grammar School- Manchester

Aston University – Birmingham

Qualifications:

10 GCSE

4 A Levels

Pharmacy Degree – Aston University (4 years Masters)

Post Graduate Independent Prescriber – Keele University

Integrated Urgent Care Pharmacist Pathway – Derby University

Clinical Pharmacist in General Practice Pathway – Manchester University

Mary Seacole Leadership Programme – NHS Leadership Academy

Action Learning Set Facilitator- NHS Leadership Academy

Work History:

Boots the Chemist – 5 years

Co-op Pharmacy – 10 years

Grange Farm Medical Centre

Derbyshire Healthcare United – 111

Nottingham City GP Alliance – 6 years

Current Job:

Head of Primary Care Network Workforc

Workplace:

Nottingham City GP Alliance 

79a Upper Parliament Street

Nottingham

NG1 6LD
Ankish Patel is a member of:
About Me:

My name is Ankish Patel. I am a pharmacist, born and raised in Manchester  and I live in Nottingham. I have two children, both boys, aged 13 & 10. I like sports, cooking, reading and playing chess. I am also from the blue side of Manchester, so am a Manchester City football fan, and like going home to watch them play.

My Work:

I work for a company that helps support doctors surgeries in Nottingham City. I did use to work in a doctors surgery but now my role is to help recruit new staff (not only pharmacists), and to help train them, and look after their well being. I also look for new ways of working and help to create new services for our patients in the city.

My Typical Day:

A typical day, involves waking at 7, a bus into town and an early coffee, and checking my emails. I usually check on people at work, and see how they are,  and then onto phone calls and meetings, which are thankfully are now becoming face to face. No day is the same as the next, which I really like.

Read more

My job has changed a lot over the years, mainly in the community pharmacy for many years, and then working at 111 and in a doctors surgery. My role is now more about helping others to learn how to work in a doctors surgery, and to find people that might want to make the change from working in a community pharmacy or hospital.

The other part of my job, is helping people to share ideas, and feel confident to do their job, in particular helping people look after their mental health.
Quick Fire Questions

Who is your favourite singer or band?

What's your favourite food?

What did you want to be after you left school?

Were you ever in trouble at school?

Always in trouble, always in detention. Found it hard to concentrate, and was usually the joker in the class. Easily distracted and always a distraction to others

What's the best thing you've done in your career?

Taking a break, and changing the direction of my career by going back to study. I completed the Mary Seacole Leadership programme, and also went to Keele University to become an independent prescriber.

What or who inspired you to do your job?

My uncle suggested pharmacy, but I really do not have a clue why I chose pharmacy

If you weren't in healthcare, what job would you do?

I would like to be a teacher

If you had 3 wishes for yourself what would they be? - be honest!

Be able to teleport (with others)
Own my own Island (has to be big)
Have more wishes

Tell us a joke.

Why was 6 afraid of 7?

Because 7,8,9
---