Profile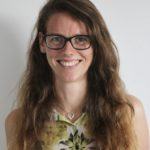 Jazzy Drew
Curriculum Vitae
Education:

I grew up in Bath and went to primary and secondary school there, as well as sixth form. When I finished school I moved to Nottingham for university to study maths. After I graduated I stayed at the University of Nottingham to complete my PGCE (teaching degree).

Qualifications:

I have 5 A*s, 5 As and 1 B at GCSE (this is the equivalent of 9s, 8s, and 7s in the new system). At A-level I achieved an A* (maths), an A (physics) and a B (psychology). We also used to be able to take exams after year 12 and achieve half an A-level, called an AS-level, so I also have AS-levels in English Language (A), Further Maths (A) and Critical Thinking (A – I actually achieved this in my GCSE year).

Work History:

I trained as a maths teacher at a secondary school in Leicester and taught there for 2 and a bit years. I then decided to go travelling to Africa for 3 months and spent a month in each of South Africa, Kenya and Ghana, working with children in the poorest communities. Once back in England I returned to Nottingham and took a job as a teaching assistant in a primary school for two years.

Current Job:

Once I left teaching I changed career to work for the NHS. I initially got a temporary job as a record summariser but after six months I applied for a permanent position in the same office as a medical secretary and have now been working in this role for a year.

Workplace:

Cripps Health Centre, University of Nottingham
Jazzy Drew is a member of:
About Me:

I live in Nottingham with my partner and our cat Holly (who is 17 years old!) 😸

I enjoy playing sports and am a member of two running clubs and a netball club🏃‍♀️😅

I love going camping 🏕️, reading 📖 and baking cakes 🎂. I'm also learning Spanish!

My Work:

I'm a medical secretary in a GP surgery in Nottingham. This means I help the doctors and nurses with their admin work!

My Typical Day:

I wake up and have a bowl of porridge for breakfast to fuel me for my cycle to work! 🚲 I start work at 8:15am, where I help the doctors and nurses by making referrals, sending letters and checking emails 👩‍⚕️👨‍⚕️. At lunchtime I sometimes go for a run with my colleagues. I finish work at 4:45pm and cycle home again. In the evenings I go running, play netball and tutor a GCSE student in maths (not all on the same day)!

Read more

Doctors are very busy during their day seeing patients so they need a little help with their admin. My job is to deal with the paperwork involved in referring patients to the hospital for further investigations. Our surgery currently has 23 doctors and around 45,000 patients so there is a lot of work! There are three other medical secretaries who do the same job as me.
Quick Fire Questions

How would you describe yourself in 3 words?

Clumsy, quirky, adventure-seeker

Who is your favourite singer or band?

Anyone I can sing along to loudly and terribly!

What's your favourite food?

Pizza (with pineapple on…)!!! 🍕🍕🍕

What did you want to be after you left school?

When I was younger I really wanted to be an author, but by the time I left secondary school I'd decided to become a teacher. I was a maths teacher in a secondary school and a teaching assistant in a primary school before I decided to work for the NHS instead.

Were you ever in trouble at school?

I was very well behaved at school as I was too scared of being told off to be naughty! (I'm still a bit scared of being told off even as an adult!)

What's the best thing you've done in your career?

It's really satisfying to crack a difficult problem where I've had to make lots of phone calls and emails to sort out the issue. Having patients be grateful for your help is also really rewarding.

If you weren't in healthcare, what job would you do?

I have a maths degree so I would probably have a job in accounting/finance instead 🪙

If you had 3 wishes for yourself what would they be? - be honest!

To convert my house into an animal sanctuary, where I would look after any animals that didn't have a loving home 🐈🐕🐀🐤🐄🐖

To be able to speak multiple languages, including sign language 🧏

To travel the world with my partner and visit every country 🌍

Tell us a joke.

A teenage boy is getting ready to take his girlfriend to the prom.

First he goes to buy a tuxedo, but there's a long line at the shop and he has to stand in line for a fitting.

Next, he goes to buy some flowers. He head to the florist but all the other boys have had the same idea and there's a huge queue. He waits patiently and eventually buys some beautiful flowers.

Then he decides that to make the day extra special he wants to rent a limo. Unfortunately, there's a large line at the rental office, but luckily, after waiting for several hours, he gets it sorted.

Finally, the day of the prom comes. Everything is perfect. The couple are dancing happily and his girlfriend is having a great time. When the song is over, she says she is thirsty.

The boy heads over to the punch table and…

…there is no punch line. 😬
---